This wiki is all about Warface, the Free-to-Play Online First Person Shooter Game developed by Crytek, using CryEngine 3. This engine is the same one that is used in the Crysis series, and as such, the graphics are extremely detailed and the environments are highly immersive from its PvP maps to the PvE maps. Still in Open Beta, players can unlock weapons and outfits by playing games and real money can only be used to speed that up. Weapons and outfits cannot be unlocked before then and thus this game is more balanced than other F2P Online FPS games out there. Gameplay is highly fluid, allowing players to slide under obstacles while sprinting, boosting other players over high obstacles, and the ability to apply customizations to weapons on-the-go in-game. Come join us and our growing community! Try out the game!
Trending articles
Popular categories
View full main page
Warface is a free-to-play first-person shooter developed by Crytek Kiev. Warface is powered by CryENGINE®3, bringing you award-winning next-gen visuals that have been lauded as the best of their kind on any format. In the free-to-play arena, it is without equal. We give you breathtaking locations, and bring you to the deadliest places on the planet to fight off Blackwood. Innovative game design brings intuitive controls and thrilling moment-to-moment gameplay which elevates you to a whole new level of immersion. Read More
New Progression System: Modifications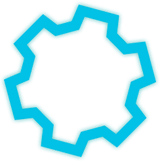 A new progression system was added:
Modifications
.
The modifications system will diversify the weapon line-up used by players. By spending time in the game and completing tasks, players will be able to upgrade their weapons and armor to suit their personal needs. Mods can improve items but may have an additional negative effect.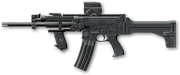 SureFire MGX

Cobray Striker Special
Quarter Circle 10 SMG Custom

Alpine Special
Warface Russia
Warface International