Icebreaker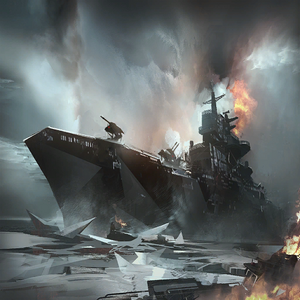 Location
North America
Difficulty Levels



Icebreaker is a Survival Mission.
Background
Edit
After the events of Black Shark, Blackwood, in retaliation, launches a full frontal attack on Warface headquarters in North America. General Wharton pulls in all available forces to defend the HQ.
Walkthrough
Edit
Stage 1. Outskirts
On this stage the team has to break through the forest full of Blackwood troops, and reach the underground entrance to the missile silos. The enemy dispatches capsules which have to be shot in mid-air, or else they will turn into powerful turrets upon landing. Then the K017 Ship must be destroyed to advance.
Stage 1. First Missile Silo
The team is ordered to descend into the silos, and regain control over missile guide terminals, hacked by Blackwood, and stop the missile launch. To bypass the hacked defense system, the team has to pass through the ventillation shafts.
Stage 2. Radio Bunker
This is the second 'outdoor' stage of the mission, where the team moves through the area infested with landmines to reach the radior bunker, and fights two Shackopter-MG 3000 experimental helicopters and later a Mammoth.
Stage 3. Second Missile Silo
The team has to descend into a second silo and enter the transmitted coordinates in the terminal to launch a missile against Blackwood's fleet.
Stage 1. Turret Storm
Outside, the team has to fight Blackwood soldiers and destroy turret capsules similar to the first stage. The Missile Ship must be destroyed to advance.
Stage 2. The Base
The team is finally able to access the Warface base, where they are greeted by General Wharton, and ordered to assault the Blackwood Super Cruiser using stolen Blackwood Hovercraft.
Stage 1. The Flagship
The final boss fight. The team must destroy three cruiser cannons and the engine, while dodging artillery strikes from the ship and dealing with enemies. The mission ends when the Flagship is defeated.

Easy
Rewards
846
1833
1410
Crown Rewards
+7
+19
+34
592 237
845 225
1 006 712
+7
+19
+34
01:00:18
40:51
33:10

Normal
Rewards
1904
4089
3102
Crown Rewards
+10
+32
+58
675 300
947 900
1 107 677
+10
+32
+58
56:38
37:34
29:53

Hard
Rewards
2820
6063
4653
Crown Rewards
+18
+50
+92
195 900
258 075
291 535
+18
+50
+92
35:08
49:34
01:17:30
Special Rewards
Edit
Community content is available under
CC-BY-SA
unless otherwise noted.