"

Large sums of cash are being wired from the Oberon's accounts to finance unknown project. Infiltrate and destroy the building, no matter what it's for.

"



 

— Mission Description 
Black Shark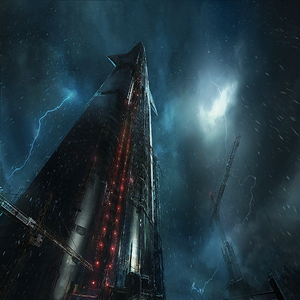 Location
Balkans
Difficulty Levels
Easy, Normal, Pro

Black Shark is a Survival Mission.
Background
Edit
General Wharton learns that Blackwood has begun the construction of a skyscraper in the Balkans, which looks surprisingly alike to Oberon's White Shark Tower, stormed by Warface in the past. Wharton dispatches a team of specialists to bring down the building while it is still under construction, believing this would effectively disrupt whatever plans Blackwood may have for it.
Walkthrough
Edit
In this operation, players have to infiltrate a skyscraper as part of an elite squad in order to work their way through each floor filled with enemies and bring the tower down. The squad will fight blackwood soldiers, cyborgs and turrets.
Similarly to The Great White, the team needs to clear the tower floor by floor, and each consecutive floor represents increasing challenge. In the course of the mission, the team encounters the lost party from Operation Cold Peak, and ultimately blows the tower to dust. It is revealed that Black Shark was designed as giant antenna for controlling Blackwood's cyborgs in the region.

Easy
Rewards
1005
2177
1675
Additional Reward
+120

Normal
Rewards
2007
4237
3345
Additional Reward
+200

Pro
Rewards
3024
6552
5040
Additional Reward
+320
Special Rewards
Edit
Spectrum Rewards
Edit
Community content is available under
CC-BY-SA
unless otherwise noted.